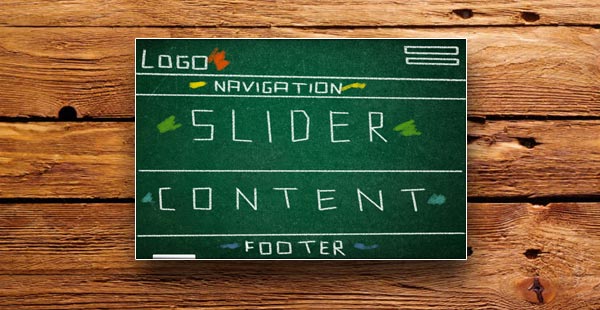 Sliders, or carousels, are frequently used in webpage design today. They are especially popular for use on website homepages. These slideshows may include images, textual content and/or videos. They may auto-scroll or enable site users to scroll manually through this web content.
Placed at the top of webpages, sliders are typically powered by JavaScript and auto-advance at preset intervals. Yet there are various slider designs as popular website features. E-commerce companies and stores make use of sliders to display the products and customised designs that they sell.
Advantages of Using Sliders in Website Design
There are both pros and cons to making use of sliders in your webpage design today, including the following:
Pros
Greater Amounts of Content within Less Space. When you use sliders in webpage content, specific parts of your content are visible at different times. This enables you to include quite a lot of content in a small webpage space. Your slider makes it possible for you to present a visual overview of new or featured products without requiring site visitors to scroll down the page.
Layered Images and Text Minus Image Manipulation or Code. Sliders enable you to layer images and text without the need for writing code or for image manipulation. Prior to the availability of slider plugins, this layering process could only be accomplished with the use of image manipulation or code, or both. A quality plugin can perform both image and text changes and coding procedures for you.
Engaging Interactive Content. Well-designed sliders let your site visitors control their visual experience when viewing your products. With the use of limited scrolling or forward and back tabs, they can see and revisit all views of your featured items or services. This interactive functionality attracts and captures the attention of your target audience and casual site visitors.
Cons
Few Sliders Are Reliably Responsive. Unfortunately, many slider plugins simply scale each of your slides to fit the screen width. In most instances, this makes the slide much too small to view accurately on a mobile device. Yet there are some slider plugins, such as Soliloquy, with the configuration capacity to have a good response to various image sizes. Just allow some time to master the learning curve for best results. 
Site Visitors May View Only a Couple of Slides. The majority of your website visitors will take time to view only one or two of your slides. Most people simply do not linger on a website for very long. 
Most Sliders Have Slow Loading Speeds. Actually, sliders are not slow-loading. In fact, they often move rapidly, advancing to the next slide too quickly. Yet they can slow down the loading speed of your web pages. This is because sliders are often created using high calibre, large images along with large JavaScript files. Try compressing your images to 1MB or less and minifying the JavaScript files on your web pages to speed up site loading time.
Include a slider on your website to tell an engaging story. One of the most effective types of communication today is storytelling. It can attract and capture the rapt attention and keen interest of your target audience and site visitors, resulting in higher conversion rates for your business.
Only include sliders on your web pages when there is a good reason for doing so. Each design element on your pages should have a definite purpose and benefit. By using sliders when they can effectively improve your website design, optimisation, SERPs and business success, you
Your website is the face and persona of your online business. Good web design can increase the visibility, credibility and growth of your e-commerce site. A well-designed website also builds your brand as it attracts more web traffic. As your target audience accesses your site in increasing numbers, your sales conversion rates can improve significantly.
One of the most popular trends in website design is animation. Sites that include animation attract attention from regular site users and customers as well as from online browsers and casual visitors. Yet using an excess of animation can confuse or overwhelm your website users. The best site designs offer a pleasing balance between creative animation and interactive features and more standard, static elements of page design.
Major Pros and Cons of Including Animation in Website Design
The main pros and cons of using animation in website design include the following:
Pros
Calls Attention to Your Brand. Website animation calls attention to your brand and featured products. Your regular customers and site visitors will be attracted to your engaging animated presentations.
They will also gain confidence and trust in your brand, returning frequently to your site to stay updated on your new products and services. Even casual browsers will spend more time on the pages of your website, viewing your inventories and deciding to purchase products.
Gives a Website More Legitimacy. When a website displays engaging design elements like quality animations, web users tend to trust the site's legitimacy. Since scam websites often have simple structures with basic design elements and mediocre content, your high-calibre site will stand out.
Savvy site visitors can recognize the time and attention that has gone into the creation and promotion of your website, its animated features and other appealing content.
Strengthens Customer Loyalty. Including quality site content such as attractive and informative videos and hover-over animations can strengthen your current customers' loyalty to your business and website. They sense that your high-caliber visual presentations represent the high quality of your brand and featured products.
By using animated explanation videos and excellent rating plugins on your site, you will enable and encourage your customers and target audience to bond with your brand as loyal members of your client base.
Cons
Slows Down Site Loading Time and Functionality. Including animation elements on your website increases the overall size of your site. It can also slow down your website's functionality since the site's larger size can require more downloading time on many networks.
For your customers who live and work in locations with slow internet connections, the pages of your website may take significantly longer to load. Yet by using top-rated caching plugins, you can speed up your site's functionality somewhat.
May Not Enhance User Experience. Although well-designed animations are attractive website design elements that engage and capture your target audience, they can sometimes interfere with user experience. Especially if you have an overload of animation features on your site, they may detract from the other elements of your page content.
Aside from increasing the loading time of your site pages, an excessive number of animations may be confusing and overbearing, lowering the quality of user experience for your customers and visitors.
Infinite scrolling is a feature that prevents the browser scroll bar from moving to the bottom of a web page. The content is continuously extended as the page user scrolls down the page. Some website designs use the "Load More" indication as an alternative to the infinite scrolling technique.
The popular social media platforms of Facebook, Twitter and Pinterest all make use of infinite scrolling. This creates ongoing information feeds that appear to have no end. Before deciding whether to include infinite scrolling in the web design of your site, take time to consider the pros and cons of this feature.
Major Pros and Cons of Including Infinite Scrolling in Your Website Design
Important pros and cons of using infinite scrolling in the design of your website include the following:
Pros
Creates Quality User Experience (UX). Infinite scroll produces a more compelling user experience than usual pagination. Page viewers stay engaged, moving down the page to see the new and continuously populated feeds of data. In many instances, pagination with a constant refresh would not offer a seamless UX like infinite scroll can ensure.
Experienced sites like major social media platforms monetize their viewers by skillfully including ads in the continuous data flow without interrupting the user experience. They achieve the ideal placement of these ads with the use of algorithms.
Is Ideal for Visual Websites. Infinite scroll is well-suited for use on visual websites. There are no limitations on the number, size and shape of images that you can include effectively on these sites when using infinite scroll. Text and other media content can also be successfully included in this type of page design using the infinite scrolling technique.
Benefits Mobile and Touch-Screen Users. For mobile device and touch screen users, infinite scroll produces a more seamless UX. While pagination can be hindered by slow loading times, swiping aligns with the basic design and use of mobile devices.
Cons
Makes Information Access Challenging. Certain web page information may be more difficult to reach when using the infinite scroll technique. For instance, if you want to access the footer of a web page, you can most likely get there faster by using pagination instead.
If you implement infinite scroll, the bounce rate for your web page will be inoperative. Using pagination will translate to more page views. This can produce better ROI if your page includes ads.
Lowers SEO Ranking. Infinite scroll usage on websites is known to lower Google search rankings. This is because Google bots view the web page as singular content, failing to view significant amounts of page content. Overlooking major content results in a lower SEO ranking.
There are only a few instances in which the use of an infinite scroll is highly effective. This technique is ideal for website platforms and apps that display large feeds of user-generated content, such as large social media sites. Pagination is the most suitable choice for goal-focused websites and apps on which users are seeking specific data and information.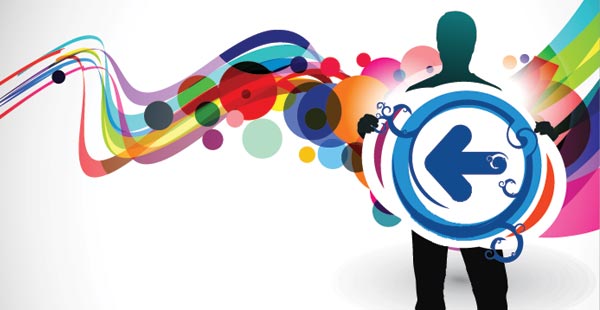 With the economic uncertainties of life and business today due to the ongoing Covid-19 pandemic, web design is evolving and adjusting to meet the needs of current e-commerce. There has been a sudden and pronounced spike in overall web traffic due to virtual work environments, home online schooling and increased web surfing, With top-quality updated web design features, your website can be prepared to handle the upsurge in site visitors, resulting in the growth and enhancement of your business.
New Trends in Website Design for 2022 and the Future
New web design developments planned and structured for 2022 and the future include the following strategies and features:
Update Website Content. One essential action for website owners to take today is updating all site content to apply to current living and working styles and needs. Instead of featuring your office-based consultations and meetings with clients, focus on presenting your virtual outreach and communications with customers.
Feature online products and service options that your customer base and new clients can use rather than products and services that require in-house meetings and management. If your company sells merchandise, feature your online store on your site's homepage. You need to appeal to the consumer's current living and working style to continue to compete successfully in your industry niche.
Provide Features and Outlets for Customer Inquiries and Comments. By including simple and easy features and outlets, you can enable your customers and potential buyers to ask questions and leave comments. This informal method of encouraging brief site user questions about or reviews of your products and services will attract more interested browsers and serious customers to your domain.
Use Social Proof to Your Advantage. You can benefit from leveraging social proof today by featuring customer testimonials and reviews on your business website. This can increase and strengthen your trust and credibility among clients and potential customers. You can empower your brand by posting average rating scores for your company and product reviews on your site. Including reviews from industry experts is also beneficial to your brand and featured products.
Update and Improve Your Website SEO. By updating and enhancing your site's search engine optimisation techniques and strategies, you can capture the attention of more web users. In today's upsurge of web traffic, you need to focus on the main keywords that your target audience uses in searches. You also need to understand how these keywords connect with your industry and specific business niche.
For best results, you should update your website with high-quality content that makes skilful use of these major keywords. You should also use these keywords to optimise the backend of your site and your web code. In addition, you should seek link opportunities that increase your visibility and credibility in the view of your target audience.