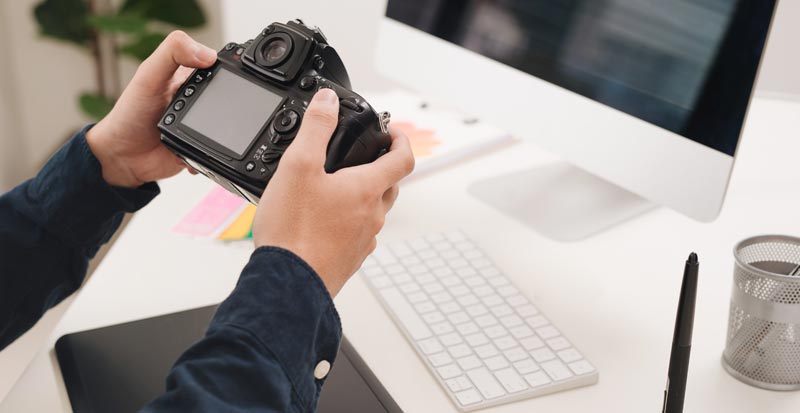 Website photos have just as much value and importance as your overall page design. Your site images along with videos, graphics and animations enable your site visitors to connect with your e-commerce products and services. Photos help your visitors feel at home, which encourages them to linger and examine all of your website pages and contents. This can lead to significant boosts in your product sales conversion rates.
Major Reasons Why Your Website Photos Have as Much Value as Your Web Design
The photos that you include on your website are just as important as your web page design for the following reasons:
• Quality Photos Improve Page Design. Excellent-quality photos can improve your web page design significantly. When you include high-calibre images depicting your e-commerce brand, products and services, your site visitors will be impressed.
They will spend more time examining the contents of your website. Your current and potential customers will buy more of your brand's products and services, increasing your sales conversion rates considerably.
• Engaging Images Strengthen Your SEO. With the use of search-enhancing metadata and captions, you can optimize your website images. This enhanced content is likely to be carefully indexed by Google and other search engines.
Ensure that your images have a responsive design and are scalable for use on all digital device screen sizes. This will also improve the loading speed of your web pages on all digital devices.

• Excellent-Calibre Photos Increase Site Traffic Volumes. When you display attractive and relevant photos of excellent calibre on your website, you will gain more web traffic volumes.
More visitors will access your site, viewing your featured products and overall inventories. Casual site visitors can become regular customers and loyal clients after viewing your innovative and superb-quality photographs.
• Stunning Images Sell More Products. Online shoppers buy more products from websites that display outstanding images of their featured merchandise and regular inventories. Customers want to have the opportunity of viewing the style along with the major features and functions of sales products.
• Top-Quality Website Images Are Powerful on Social Media. When you include some of your most dynamic and engaging brand and product photos in your social media posts, they can bring amazing degrees of success to your sales conversion rates.
Your friends and followers on social media will evaluate your e-commerce enterprise and products from these outstanding images. This, in turn, will attract new customers to your site for impressive increases in your sales conversions for greater profits.

• Excellent Photos Symbolize Our Visual World. Today's world is highly visual in presentation and perceptions. By presenting your e-commerce products and services in highly attractive and engaging images, you can gain many new and loyal customers in a short time period.
Your site visitors will feel that you are trustworthy and sincere due to the high-quality, candid product displays that you offer on your business site.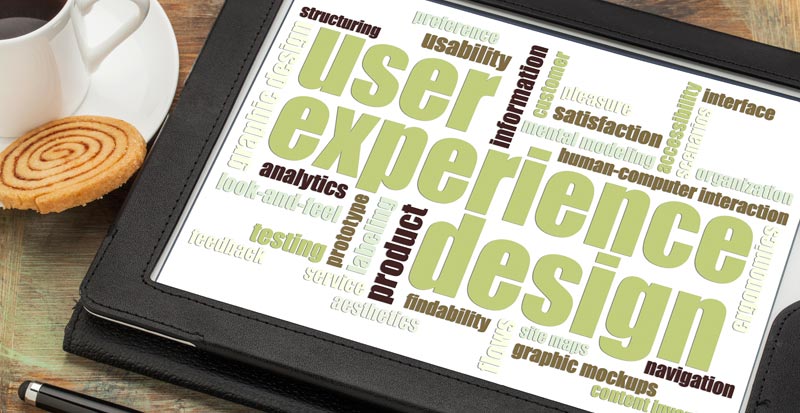 Your website is the central driving force of your online marketing strategies. Yet for the heights of business success, you need to have a complete understanding of the issues that your various site visitors need to resolve. There is truly no limit to the degree of influence that your site can have on your business development and growth.
However, you need to ensure that your website design offers optimal levels of excellent user experience. With the rapid technical and visual improvements in web design, your site can seem to need a major update overnight.
Yet most owners of e-commerce websites simply lack the time to make constant updates to their sites. However, there are several important changes and enhancements that you can easily use to upgrade your site design and user experience (UX).
Ways to Enhance your Website Design for Better User Experience
You can improve user experience in your website design by implementing the following techniques:
1. Optimize Your Web Page Speed. Web statistical studies reveal that a web page that requires an extra four to five seconds to load can boost your site's visitor bounce rate by upwards of 20 percent. In today's fast-paced world, web users simply do not have extra time to wait on slow-loading web pages.
By compressing your website's images prior to loading them onto your site, you can enjoy the benefits of significantly faster page-loading times. You can use Compressor.io and other websites for assistance in accomplishing this goal. Google also provides a service for determining and improving the loading speed of your site pages for desktop and mobile access.
2. Make Good Use of White Space. Crazy Egg reports that web page white space surrounding titles and text improves user focus by 20 percent. Adequate amounts of white space can also give your website a fresh, updated and open feeling. If this type of site design suits your brand, your site should act as a catalyst for greater targeted traffic and increased sales conversions.
3. Use Responsive Website Design. Ensure that your website has responsive web design so that it is easy to access and view on virtually any size screen. Your site pages should be equally accessible and usable on a desktop, laptop, tablet, mini-tablet or smartphone today.
This will please your target audience and increase your website's visitor use times considerably. Having a mobile-friendly site is essential today for building and maintaining a profitable online business.
4. Include Hyperlink Differentiation. Since you include links on your site pages so that your visitors will click and explore them, call attention to each link. By underscoring link anchor text or giving it a bright colour, you will attract your site users' attention to your links.
The majority of web users are most accustomed to blue link anchor text or titles. Yet if you think another colour will bring better results on your web pages, choose that colour and see how it performs. Make sure that your link title text clearly identifies the link content for site visitors.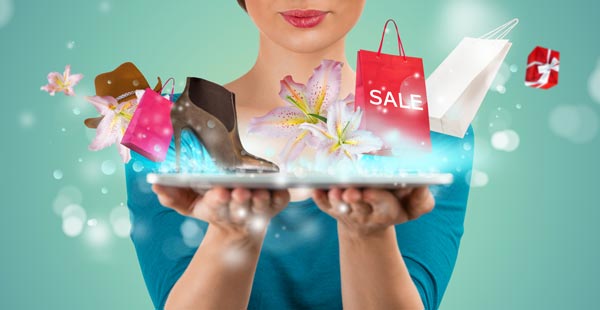 High-quality, engaging web design is essential when you are building an e-commerce website. Your site design should offer a positive user experience for your current clients, potential customers and casual web browsers alike. To accomplish this, your site must display your brand, products and services in the best possible light.
Your e-commerce website must look and seem totally on-brand. It should also compel your site visitors to take immediate action and purchase your featured products and services. In addition, your web design must capture the lasting attention of visitors. It must be attractive, informative and captivating.
Your site visitors must be highly motivated by your web page design to explore your entire site, examining your content and inventories thoroughly. They must be completely persuaded, through the quality of your product presentations, to purchase and use your innovative brand's products, information or services.
Four Major Tips for Creating a More Engaging E-Commerce Site Design
Four essential tips for designing and building a more attractive, useful and engaging e-commerce website include the following:
1. Prioritise Branding. For the best results from your e-commerce website, define your brand clearly and concisely. Make sure that your web design incorporates and reflects your brand dynamically. Ask yourself what makes your brand stand out from others in your industry niche.
What top qualities do your products and services offer and display that can contribute to your brand's lasting effectiveness? Try describing your brand in three or four words. With strong, effective branding, you can build your e-commerce website's credibility and trustworthiness. This can increase your sales conversion rates significantly.
2. Pretend to Be a Website Visitor. If you imagine yourself as a visitor to your e-commerce site, you can think like your target audience. This can enable you to connect with your audience more easily and completely. When web users visit your website, they are looking for simple, easy site navigation along with simplified shopping and buying procedures.
They want a pleasing and successful user experience without problems or delays. When creating or revising your website, you should focus on well-presented content, straightforward navigation, excellent web page organisation and a simple checkout process.
3. Create Scannable Content. The majority of website visitors read approximately 20 percent of the text on a web page. They simply scan the textual content in search of key data. To capture and hold the attention of your visitors for greater sales conversions, your site's written content must be easy to scan.
In your product descriptions, instructional material and blog posts, use short sentences and paragraphs. Incorporate bullet points and bold text for better reader clarity and full understanding. By making it easy for your website visitors to navigate and use all of the pages and areas of your site, you can build your customer base and grow your online business.
4. Design a Responsive Site. Since so many people browse and shop on their smartphones or tablets today, your e-commerce website must be fully responsive in design. This will make it easily accessible to viewers via desktop computers, laptops, tablets or smartphones. With a high-quality responsive business site, you will need no elaborate plans or campaigns to convince web users to visit, explore and make purchases on your e-commerce website.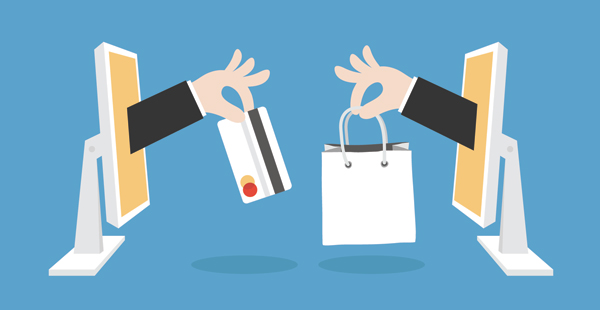 Today, consumers everywhere are researching products and making purchases via the Internet. No longer restricted to using desktop computers for buying items and services, they can shop on their laptops, tablets and smartphones quickly and efficiently.
As the owner of a website, you can also operate your business from anywhere that offers reliable web connectivity. If you have not already done so, why not convert your current website to an e-commerce site?

Six Good Reasons for Converting Your Existing Website to an E-Commerce Site
Six outstanding reasons to convert your current website to an e-commerce site include the following:

1. Expand Your Brand's Target Market. By creating an e-commerce website from your current site, you can engage a global market. Expanding your brand's target market in this way will make your products and services available to customers around the globe. Your company and brand can soon be known and recognised in many different countries and regions. Your business visibility and credibility can grow exponentially.
2. Gain a Competitive Edge. With an online marketplace on your website, you will join the smart, savvy group of other e-commerce site owners who have a competitive edge in gaining more sales conversions. With a wider global reach, you will attract and capture new customers and loyal clients for your web store in your industry niche. You will gain new and lasting attention and sales from buyers seeking quick, easy sales.

3. Offer Worldwide Personalised Services. You can connect with a worldwide customer base by offering personalised services. For example, by providing order tracking options for your customers, you will gain their trust and confidence.
Delivery confirmations are also helpful, and they encourage new customers to continue buying your products. In addition, your buyers will react positively when you offer product recommendations to them according to their order history on your e-commerce site.

4. Build Your Customer Base Through Social Media Marketing. By making use of the major social media platforms like Facebook, Twitter and LinkedIn for marketing your brand, you can gain more credibility, trust and new customers.
Good reviews and ratings for your e-commerce site, your brand and your products and services will enhance your reach and target market. By keeping your target audience updated about your brand and featured products through regular social media posts, you will attract even more interested traffic to your sales site.
5. Strengthen Your Website SEO. When you create an e-commerce site with excellent search engine optimisation strategies, your website can gain top ranking in search results. If you engage the expertise of a top-rated SEO service provider and an expert web designer, your e-commerce website can gain exposure to highly-motivated buyers in your industry niche.

6. Sell Products and Services 24/7/365. By having a well-designed and expertly optimised e-commerce website, you can offer and sell your brand's products and services around the clock.
Regardless of what country and time zone your customers and potential buyers live in, they can access and purchase your inventory items at any hour of the day or night. Convenient shopping venues offered by top-quality e-commerce sites are the ultimate winners in today's sales arena.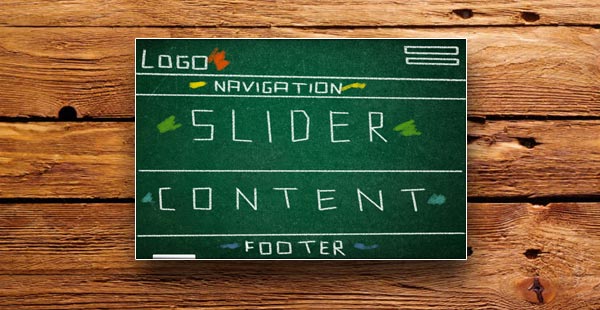 Sliders, or carousels, are frequently used in webpage design today. They are especially popular for use on website homepages. These slideshows may include images, textual content and/or videos. They may auto-scroll or enable site users to scroll manually through this web content.
Placed at the top of webpages, sliders are typically powered by JavaScript and auto-advance at preset intervals. Yet there are various slider designs as popular website features. E-commerce companies and stores make use of sliders to display the products and customised designs that they sell.
Advantages of Using Sliders in Website Design
There are both pros and cons to making use of sliders in your webpage design today, including the following:
Pros
Greater Amounts of Content within Less Space. When you use sliders in webpage content, specific parts of your content are visible at different times. This enables you to include quite a lot of content in a small webpage space. Your slider makes it possible for you to present a visual overview of new or featured products without requiring site visitors to scroll down the page.
Layered Images and Text Minus Image Manipulation or Code. Sliders enable you to layer images and text without the need for writing code or for image manipulation. Prior to the availability of slider plugins, this layering process could only be accomplished with the use of image manipulation or code, or both. A quality plugin can perform both image and text changes and coding procedures for you.
Engaging Interactive Content. Well-designed sliders let your site visitors control their visual experience when viewing your products. With the use of limited scrolling or forward and back tabs, they can see and revisit all views of your featured items or services. This interactive functionality attracts and captures the attention of your target audience and casual site visitors.
Cons
Few Sliders Are Reliably Responsive. Unfortunately, many slider plugins simply scale each of your slides to fit the screen width. In most instances, this makes the slide much too small to view accurately on a mobile device. Yet there are some slider plugins, such as Soliloquy, with the configuration capacity to have a good response to various image sizes. Just allow some time to master the learning curve for best results. 
Site Visitors May View Only a Couple of Slides. The majority of your website visitors will take time to view only one or two of your slides. Most people simply do not linger on a website for very long. 
Most Sliders Have Slow Loading Speeds. Actually, sliders are not slow-loading. In fact, they often move rapidly, advancing to the next slide too quickly. Yet they can slow down the loading speed of your web pages. This is because sliders are often created using high calibre, large images along with large JavaScript files. Try compressing your images to 1MB or less and minifying the JavaScript files on your web pages to speed up site loading time.
Include a slider on your website to tell an engaging story. One of the most effective types of communication today is storytelling. It can attract and capture the rapt attention and keen interest of your target audience and site visitors, resulting in higher conversion rates for your business.
Only include sliders on your web pages when there is a good reason for doing so. Each design element on your pages should have a definite purpose and benefit. By using sliders when they can effectively improve your website design, optimisation, SERPs and business success, you