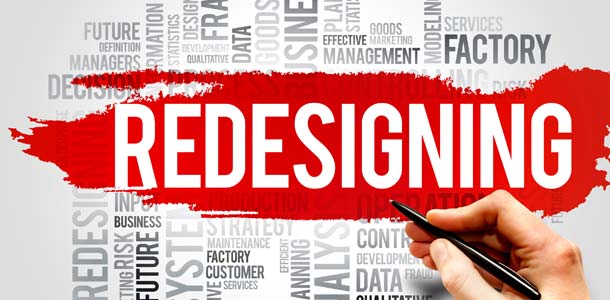 Redesign Matters: Why Should You Not Get Stuck in an Outdated Website?
It is never a good idea to neglect your website, getting stuck with outdated content and design. For many visitors to your site, this is a strong sign that your site's brand, products and services may not be valid or of good quality. Especially if photos of your products look old, your site still has videos that auto-play or your visitors must listen to non-stop background music, these are sure signs that your web pages are outdated and need revising.
If you homepage includes gaudy background colours or displays too many different font types, colours and sizes, your web presentation will appear neglected to viewers. Especially when your website still uses Flash or is not mobile-friendly, these are sure signs that it definitely is in need of updating.
More Reasons Why Redesigning an Outdated Website is Essential for Online Success
Additional reasons for keeping you website updated in terms of design features and content include the following:
• Outdated Web Design Harms Your Credibility. – If your website contains outdated content, presentation or contact information, these issues can cause the credibility of your site, your brand and its products or services to plummet. Even regular customers and web users who have visited your site previously will have serious questions about the current status of your website and business. If you have an informational or personal interest site, visitors will think that you no longer have a true interest in your cause or site content.
• Neglected Web Pages Benefit Your Competition. – When you fail to update your business website, you are helping your competition to gain the lead. Your web traffic and product sales will most likely start to drop while competing sites get higher conversion rates. The long prevailing advice of "dress for success" rings true online as well as in the workplace. Web users are naturally attracted to websites with appealing, concise, and well-designed content. They will return to these well-designed sites, registering as site members, joining emailing lists and purchasing products or services while avoiding outdated sites that are badly in need of revision.
• Old Site Designs Lower Google Rankings. – Poorly designed, outdated content will lower your site's Google rankings. Even if your site once had a top-position ranking on the major search engines, this can change dramatically for the worse unless you keep your site current. Since Google strives constantly to improve the quality of search results, a website that lacks updated presentation will not rank well and will most likely drop significantly in ranking position. Especially with Google's continuous algorithm updates and refinement, any site design that is less than top quality does not stand a chance of ranking well for search results.
State-of-the-art web design and top quality content can make all the difference in the success or failure of an online enterprise or personal interest website. In order to experience good levels of consistent online success, any website today needs to display excellent design features and updated content at all times.
Today's web users are savvy and discerning, and they know top quality website presentation when they see it. You will do yourself, your site and your online business a great favour by keeping your website updated with fresh content and stellar design that will attract and captivate greater numbers of site visitors, more new customers and more loyal clients for ever-increasing conversion rates and success.
Optimized by: Netwizard SEO