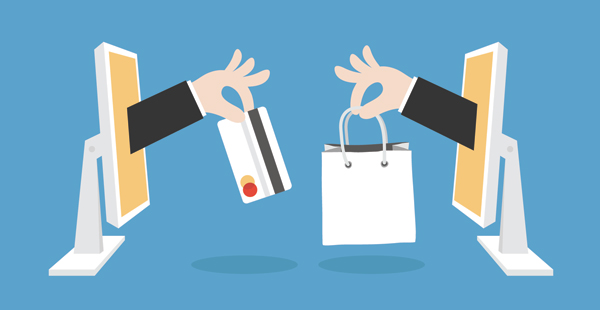 Top Six Reasons Why You Should Convert Your Regular Website to an E-Commerce Website
Today, consumers everywhere are researching products and making purchases via the Internet. No longer restricted to using desktop computers for buying items and services, they can shop on their laptops, tablets and smartphones quickly and efficiently.
As the owner of a website, you can also operate your business from anywhere that offers reliable web connectivity. If you have not already done so, why not convert your current website to an e-commerce site?

Six Good Reasons for Converting Your Existing Website to an E-Commerce Site
Six outstanding reasons to convert your current website to an e-commerce site include the following:

1. Expand Your Brand's Target Market. By creating an e-commerce website from your current site, you can engage a global market. Expanding your brand's target market in this way will make your products and services available to customers around the globe. Your company and brand can soon be known and recognised in many different countries and regions. Your business visibility and credibility can grow exponentially.
2. Gain a Competitive Edge. With an online marketplace on your website, you will join the smart, savvy group of other e-commerce site owners who have a competitive edge in gaining more sales conversions. With a wider global reach, you will attract and capture new customers and loyal clients for your web store in your industry niche. You will gain new and lasting attention and sales from buyers seeking quick, easy sales.

3. Offer Worldwide Personalised Services. You can connect with a worldwide customer base by offering personalised services. For example, by providing order tracking options for your customers, you will gain their trust and confidence.
Delivery confirmations are also helpful, and they encourage new customers to continue buying your products. In addition, your buyers will react positively when you offer product recommendations to them according to their order history on your e-commerce site.

4. Build Your Customer Base Through Social Media Marketing. By making use of the major social media platforms like Facebook, Twitter and LinkedIn for marketing your brand, you can gain more credibility, trust and new customers.
Good reviews and ratings for your e-commerce site, your brand and your products and services will enhance your reach and target market. By keeping your target audience updated about your brand and featured products through regular social media posts, you will attract even more interested traffic to your sales site.
5. Strengthen Your Website SEO. When you create an e-commerce site with excellent search engine optimisation strategies, your website can gain top ranking in search results. If you engage the expertise of a top-rated SEO service provider and an expert web designer, your e-commerce website can gain exposure to highly-motivated buyers in your industry niche.

6. Sell Products and Services 24/7/365. By having a well-designed and expertly optimised e-commerce website, you can offer and sell your brand's products and services around the clock.
Regardless of what country and time zone your customers and potential buyers live in, they can access and purchase your inventory items at any hour of the day or night. Convenient shopping venues offered by top-quality e-commerce sites are the ultimate winners in today's sales arena.
Optimized by: Netwizard SEO