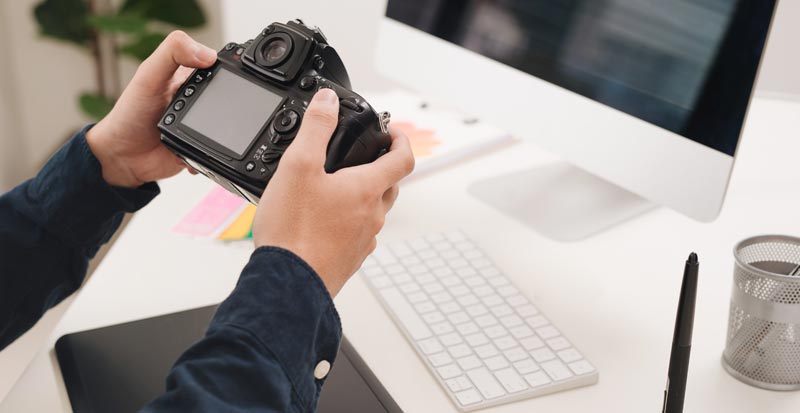 Why Your Website Photos Are Just As Important As Your Design?
Website photos have just as much value and importance as your overall page design. Your site images along with videos, graphics and animations enable your site visitors to connect with your e-commerce products and services. Photos help your visitors feel at home, which encourages them to linger and examine all of your website pages and contents. This can lead to significant boosts in your product sales conversion rates.
Major Reasons Why Your Website Photos Have as Much Value as Your Web Design
The photos that you include on your website are just as important as your web page design for the following reasons:
• Quality Photos Improve Page Design. Excellent-quality photos can improve your web page design significantly. When you include high-calibre images depicting your e-commerce brand, products and services, your site visitors will be impressed.
They will spend more time examining the contents of your website. Your current and potential customers will buy more of your brand's products and services, increasing your sales conversion rates considerably.
• Engaging Images Strengthen Your SEO. With the use of search-enhancing metadata and captions, you can optimize your website images. This enhanced content is likely to be carefully indexed by Google and other search engines.
Ensure that your images have a responsive design and are scalable for use on all digital device screen sizes. This will also improve the loading speed of your web pages on all digital devices.

• Excellent-Calibre Photos Increase Site Traffic Volumes. When you display attractive and relevant photos of excellent calibre on your website, you will gain more web traffic volumes.
More visitors will access your site, viewing your featured products and overall inventories. Casual site visitors can become regular customers and loyal clients after viewing your innovative and superb-quality photographs.
• Stunning Images Sell More Products. Online shoppers buy more products from websites that display outstanding images of their featured merchandise and regular inventories. Customers want to have the opportunity of viewing the style along with the major features and functions of sales products.
• Top-Quality Website Images Are Powerful on Social Media. When you include some of your most dynamic and engaging brand and product photos in your social media posts, they can bring amazing degrees of success to your sales conversion rates.
Your friends and followers on social media will evaluate your e-commerce enterprise and products from these outstanding images. This, in turn, will attract new customers to your site for impressive increases in your sales conversions for greater profits.

• Excellent Photos Symbolize Our Visual World. Today's world is highly visual in presentation and perceptions. By presenting your e-commerce products and services in highly attractive and engaging images, you can gain many new and loyal customers in a short time period.
Your site visitors will feel that you are trustworthy and sincere due to the high-quality, candid product displays that you offer on your business site.
Optimized by: Netwizard SEO